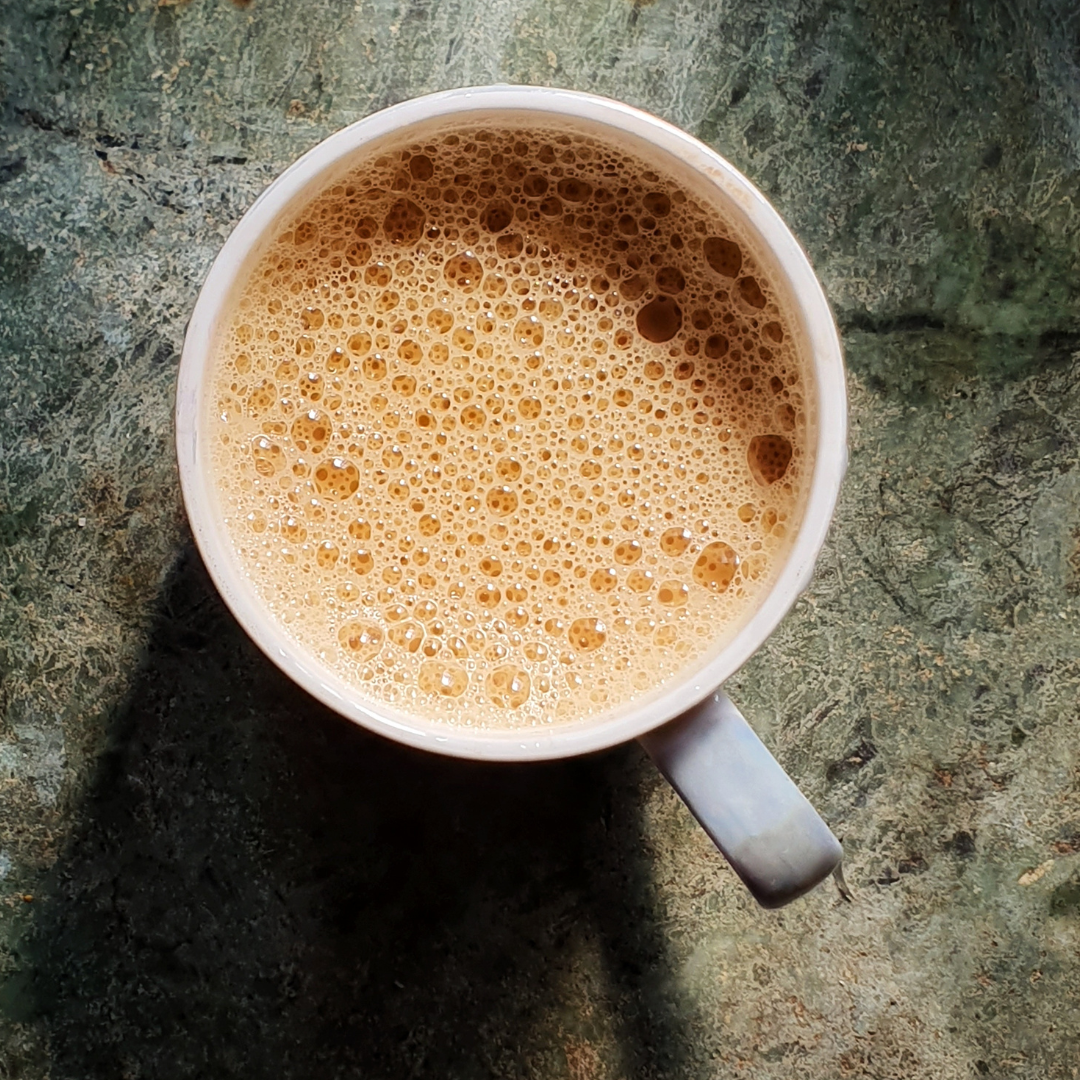 Everyday Autumn Spice Bircher Muesli
A delightful blend of oats, grated apple, and the nourishing touch of "Everyday" Ritual Powder
Kickstart your day with this hearty and nutritious breakfast, infused with our Everyday Ritual Powder. Packed with the goodness of mushrooms, adaptogens, and the comforting spices of fall, it's the ideal morning meal. Join us on this delightful culinary journey as we explore each delectable spoonful.
Ingredients
1 cup rolled oats

1 1/2 cups milk (dairy or plant-based)

1tbsp of

Everyday Ritual Powder

1/2 apple, grated

1/4 cup chopped pecans or walnuts

1 tablespoon honey or maple syrup

A pinch of salt

Fresh apple slices and extra nuts for garnish (optional)
 Method
In a mixing bowl, combine the rolled oats, milk, and

Everyday Ritual Powder

. Stir until well mixed.

Add the grated apple, chopped nuts, honey or maple syrup, and a pinch of salt to the mixture. Stir thoroughly to combine all the ingredients.

Cover the bowl and refrigerate for at least 2 hours or overnight to allow the oats to soak up the flavors and become soft.

Before serving, give the muesli a good stir. If it's too thick, you can add a little more milk to reach your desired consistency.

Optionally, garnish with fresh apple slices and extra chopped nuts for added texture and flavor.